Here at West Ridge Care Center, we have the top of the line equipment to ensure a safe, efficient, and speedy recovery for all of our patients! Learn more about our Skill Care services to get you back at home as quickly as possible.
Standard ACP Equipment Suite 

Omnistim 500: Multi-Modality Electrotherapy System – The Omnistim 500 provides a broad spectrum of electrotherapy options including IFC, TENS, MFAC, NMES, HVPC – Monophasic System and Continuous MF Nerve Block for effective pain management, relief of muscle spasms, increased range-of-motion, prevention of muscle disuse atrophy, increased circulation and muscle re-education.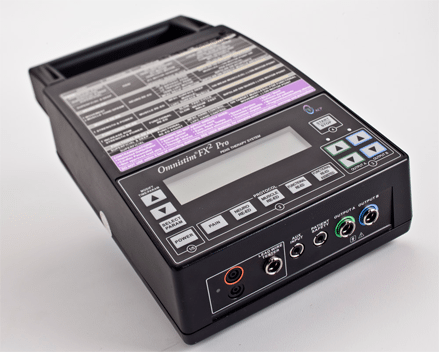 Omnistim FX2: Patterned Electrical Neuromuscular Stimulator – The Omnistim FX2 incorporates a patented and proprietary electrotherapy waveform that replicates normal neuromuscular movement patterns for motor re-learning and neuromuscular re-education to address urinary incontinence, stroke recovery, joint replacement and other neurological and orthopedic conditions.
Omnisound 3000: Therapeutic Ultrasound System – The Omnisound 3000 provides "pulsed" and "continuous" mode thermal and non-thermal applications for treatment of inflammation, pain and muscle spasms. In addition, it has been shown to increase local circulation and enhance the extensibility of collagen tissues for the treatment of joint stiffness and contractures.
Omnicycle Elite: Active-Assist Motorized Rehabilitation Cycling System – The Omincycle Elite system provides "powered-assist" exercise therapy for post-acute patients who may not typically be able to participate in therapeutic exercises due to lack-of-strength, coordination, paralysis and other conditions. The system includes upper and lower extremity exercise options, as well as biofeedback.
Megapulse II: Pulsed Shortwave Diathermy – The Megapulse II provides state-of-the-art thermal and sub-thermal treatment capabilities to address edema, pain, inflammation, decrease joint stiffness, relieve muscle spasms and increase local blood flow. The system's mild to vigorous thermal effects may also be used to increase the extensibility of collagen tissues in connective tissue disorders such as scar tissue and contractures.
Omnitest Outcome Measurement System: ACP's proprietary Omnitest tools include objective measurement for Tissue Hardness, Algometry and Manual Muscle Testing. They system also includes a wireless printer to produce a comprehensive outcomes report following patient testing. With the increasing need for objective documentation related to denials, RAC audits and establishing medical necessity for continued treatment, the Omnitest system represents a progressive solution to effectively manage treatment plans and regulatory/reimbursement requirements.
Add-On Equipment
Neuroprobe 500: Infrared & Electrotherapy Technology – The Neuroprobe 500 offers multiple electrotherapy protocols in conjunction with Infrared Therapy for pain management, increased local circulation, relief of joint stiffness and relaxation of muscle tissue associated with a wide variety of conditions including arthritis, chronic pain, connective tissue dysfunction and neuropathy.