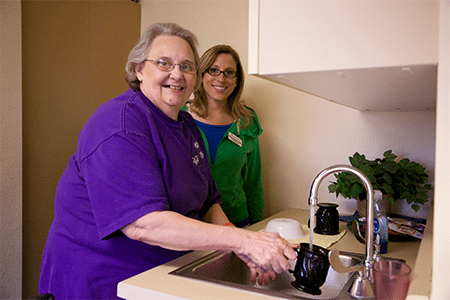 Rehabilitation means reshaping lives and restoring lost abilities after an illness or injury. Our comprehensive rehabilitation team provides individualized, goal-oriented, treatment programs specifically for older adults. Our focus is to help people reach quality outcomes and return home faster.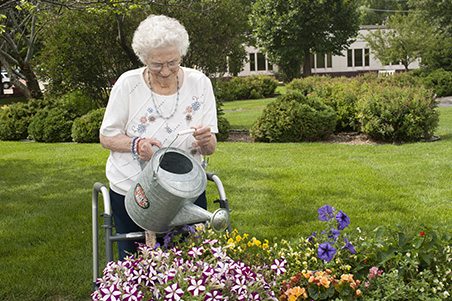 Our "Community of Care" ensures each person feels welcome. We offer the only Eden Alternative registered facility in Cedar Rapids, IA that ensured holistic care for our residents. We are proud of our reputation as a place where Elders receive quality care and individualized attention.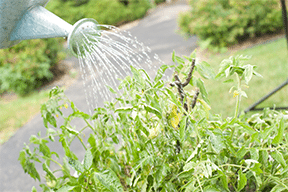 The Eden Alternative Philosophy is about transforming our perceptions and nursing-care facilities to reflect an environment of living as a habitat for humans instead of an institution of frailty and waiting.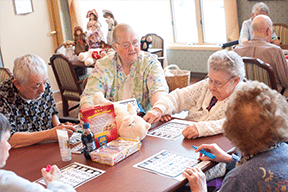 Happenings
We have established several ways for you to stay connected with the Happenings at West Ridge Care Center. We have a Newsletter to ensure that you stay informed!
After injuring both ankles, Bev came to West Ridge fearing she would lose her independence. Listen to what she actually found at West Ridge and hear her story to recovery. View more testimonials on our testimonials page!
Contact Us
Interested in West Ridge Care Center?
If you're interested in learning more about our services, please Contact Us
Contact Us