Rehabilitative Skilled Care Services
Rehabilitate with us and get back to your active lifestyle faster 
At West Ridge, our comprehensive rehabilitation team provides individualized and goal-oriented rehabilitative treatment programs specifically for the older adult. Our focus is to provide a level of skilled care that will help people reach quality outcomes and return home or to a lesser level of care faster. Our top of the line equipment provides faster turnaround on all of our care. Individualized treatment programs are designed to serve patients in a wide variety of clinical categories.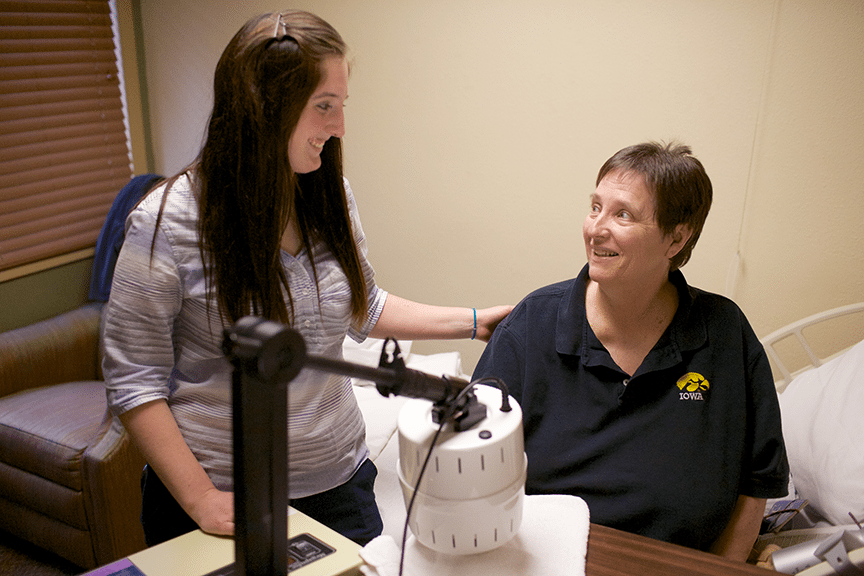 We are trained and strive to rehabilitate our patients in the quickest way possible. We specialize in treating:
Post-orthopedic surgery
Post-cerebrovascular accident
Cardiopulmonary dysfunction
Neuromuscular or neurological disorders
Chronic pain
Complex decubitus or wound care
Amputations
Philosophy of Rehabilitation
Rehabilitation means reshaping lives and restoring lost abilities after an illness or injury. Once physical limitations have been identified, skilled treatment procedures prescribed by the physician are implemented, and an individualized treatment program is developed. We treat the whole person- physically, emotionally and socially and with the Eden Alternative philosophy guiding treatment. In rehabilitation, the goal is to return people to their optimum level of function and open the door to a better quality of life.
Our unique service model includes:
Physical, occupational and speech therapies available five days per week
Interdisciplinary treatment approach by a team of highly qualified rehabilitation professionals
Family involvement in treatment and care planning processes
On-site rehabilitation program director to coordinate and manage the efforts of the interdisciplinary rehab team
Pre-admission screenings to assess each patient's appropriateness for the program
The Rehabilitative Staff
With an emphasis on rehabilitation, our staff provides innovative treatment approaches to assist people in returning to their normal and viable lifestyle. Our rehabilitation professionals include occupational therapists, certified occupational therapy assistants, physical therapists, physical therapy assistants, and speech language pathologists.
All staff members are graduates of accredited programs, have national credentials, and are licensed with the state. They work as a team to provide comprehensive therapy services in a caring, home-like environment with the Eden Alternative principles at the core of our care. Patients and families experience our belief that quality care goes far beyond treatment.